"If everything you thought you knew turned out to be a lie and even your very identity wasn't what you thought, how would you react? Would you strive to surpass the goals set by strangers or just give up? Would you continue on the path set before you or chart your own course?
These are the questions Kyria finds herself plagued with when she finds herself thrust into a new town and her life in danger. When she meets the four young men that call themselves the 'Paladins of Power' her world get turned even more upside down. They give her an ultimatum from a mysterious man known only as 'The Advisor': either she becomes worthy of wielding an item of great power or held responsible for the world being destroyed by the four elements themselves. Should she agree she would be under the protection and tutelage of the four paladins, each of which has their own beliefs regarding what would make her worthy as well as their own agendas.
As she finds herself juggling school work and 'training', your choices will determine whether she lives, dies, finds love or lies and betrayal… Her future is in your hands."
Main character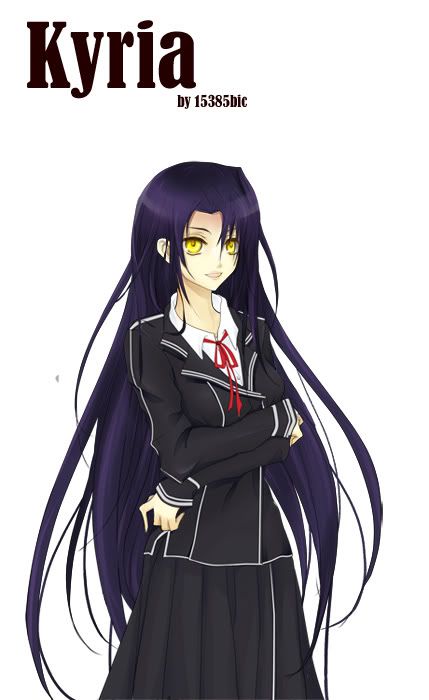 the four paladins which the story entwines around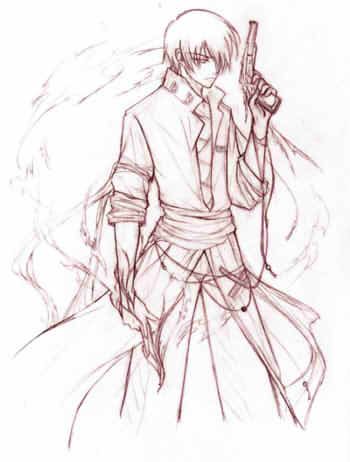 ____________________________________________________________________
The Keeper is a non-commercial GxB stat based vn currently being made by the super slow duo of Corynth and I. Corynth will be covering the writing and any scripting and I will be doing the sprite and cg work. It will probably take a very long time to reach completion, but is steadily being worked on.
The completed vn is going to be four broader paths with five proper endings each, not counting death endings and spanning three in-game months. It is primarily a visual NOVEL with stats so it will be very story orientated (which is the main cause of the projected length)
The game engine being used is Novelty
These are three minigame
s that are going to be used in the game(they're at a smaller size than will be used so the images may look odd scaled down) :
swimming: Kyria is swimming in the pool. Kai has the wave controls and uses them against her if she slows down. Basically press the buttons that appear to adjust her speed ad try to get her to the other side as quickly as possible
Bounce: Catch and throw the ball three times to get as much bounce out of it as you can.
Magic: Catch the blue energy ball with your red one. Use the up and down arrows on your keyboard to adjust speed and the left and right arrows to adjust the balls direction. Use space to release your ball. Your points depend on how many balls you use.
They're still in beta mode so we're looking for beta testers. Basically play and critique them.
The difficulties are not set in stone(they're all extremely easy in my opinion) so feel free to ask us to adjust them. Also if anything reacts in a way that seems like a bug or just plain wrong please inform us so we can correct them.
They're called "Not So Crappy Looking MiniGames", because without images Corynth had them named "Crappy Looking MiniGames". Maximum points in any game is 5.