DEMO:
NOTE TO ALL THOSE WHO PLAY THE DEMO...
This game is incomplete. And in particular, there is a dog who will appear in the game only to mysteriously dissapear without rhyme or reason a bit after he appears. This is because I decided half way through making this that there should be a canine companion for the female protagonist. I haven't added him into the rest of the scenes yet. Forgive that of me. ...Also all of the plots will end abruptly because they aren't complete. However I'd really like some feedback, and if you notice any spelling/grammar errors, let me know so that I may fix it. I'd also like to know what you liked, didn't like, or predict will happen in each of the story branches.
---
Eyona is a choose-your-own-adventure styled fantasy story which allows for several endings with one of many bachelors which can be encountered in the game. You play as Katharine, who can be named anything that the player decides to name her. Katharine wakes up on the beach with no memory of her past, however as she begins to peice her memories back together, she realizes that something sinister is afoot in the country of Eyona. No matter which path you choose, you will find that almost every bachelor has some sort of connection to Katharine, whether they first realize it or not. You can make truth and love prevail, or send Katharine to her doom. Her fate is in your hands.
And here are more screenshots. All character sprites and backgrounds were drawn by myself.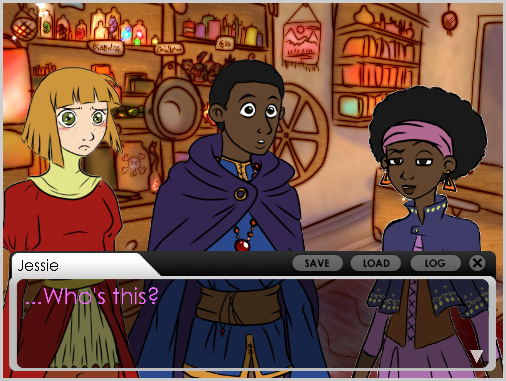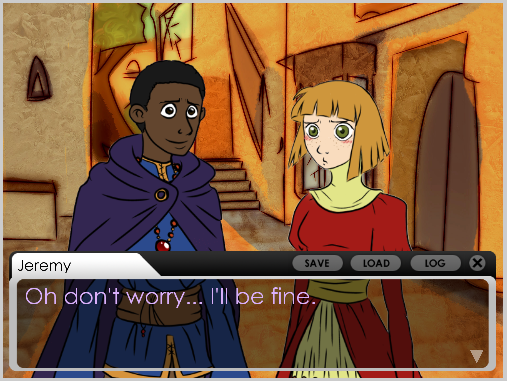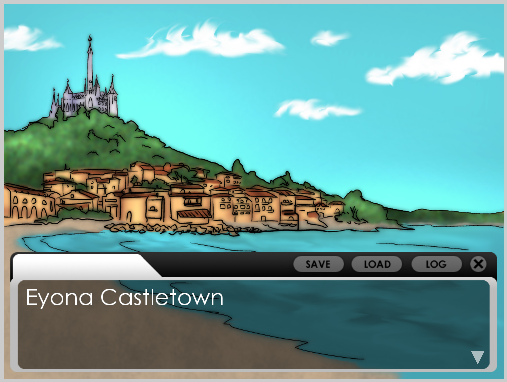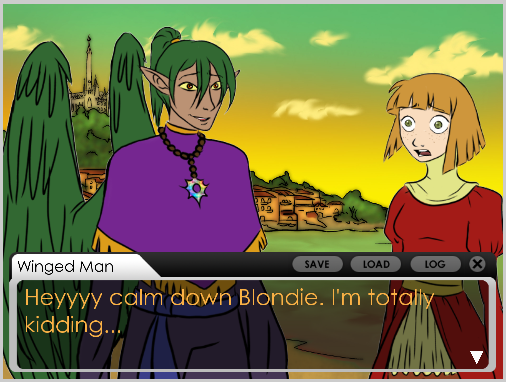 <3