Hello, I have started to create a visual Novel and i am using novelty.
I am not sure when i can actually post a working version of the game as while i have only planned out all the large events and just started the script itself.
I am doing both the programing in novelty and art by myself as well as writting the scenario.
its going to be a little bit about 2 months or so before i have a fully playable version but the game is fairly developed from all the planning that went into it.
I started this project without novelty in mind but after seeing it and using it i am extremely impressed with all the functionality and customization yet still easy to use interface.
Anyway here is some work in progress art and information on the game.
----------------------
TRACEr;
The story fallows the life of a socially disconnected high schooler who doesn't understand everyone around him, yet lets no one know about his inner thoughts and continually puts on a mask of what he believes to be normal. Murakami Shin is the story protagonist, the school is set in a fictional city set in japan.
Shin has become tired and bored of everyday life and constantly feels like something is wrong or missing from him. Everyday nothing changes, all the teachers and students seem so distant and different from how he views the world so he continues with his mask of normality. Until one day the entire class of 2-E is broken up and split amongst the other classes due to budget cuts. Enter Minami Mei. A kinda forceful yet cheery girl who unlike everyone else at the school so far for some reason decides to talk to Shin. Shin has never had a real conversation with others in his class and is a little stardled by the action of the girl who is just talking to her new desk neighboor out of bordeom. a casual comment like "it isn't real you know?" about their teachers hair starts a spiral of events.
-----------
That was just a summary of the first few lines of dialogue the game goes on to have lots of dark themes and elements and quickly becomes obvious this isn't a highschool drama. a serial killer has targeted the school and is picking off students one by one. strangely enough all of the murders seem to be somehow connected to Shin. the games main storyline is about investigating the murders, but it is also split up with making friends and social interactions during the day.
---
this is most of the character art i have. I still have not decided how i am coloring the images but i'll decide that after.
Minami Mei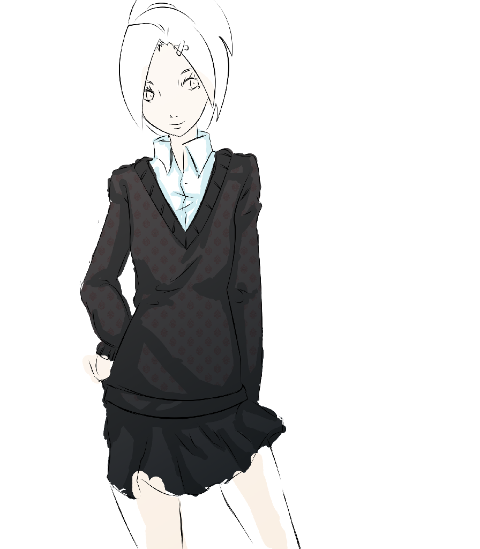 Click for hi-res
http://img.photobucket.com/albums/v640/ ... hColor.png
Murakami Shin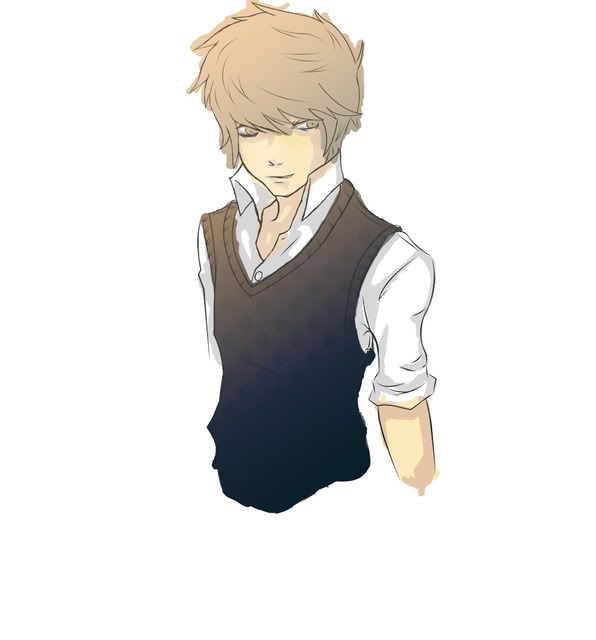 again click for hi-res
http://img.photobucket.com/albums/v640/ ... rned-1.jpg
I have a second and third female character nono and juri, and i also have a Short demo like nightmare prologue that i need to work on but it shows kind of the theme of the game a bit..
link to the prologue:
http://dl.dropbox.com/u/45198/nightmare%20run.rar
i still have not decided on a hair color for nodoka (nono) and Juri is still in design phase so she is just a small sketch as it is now.
Juri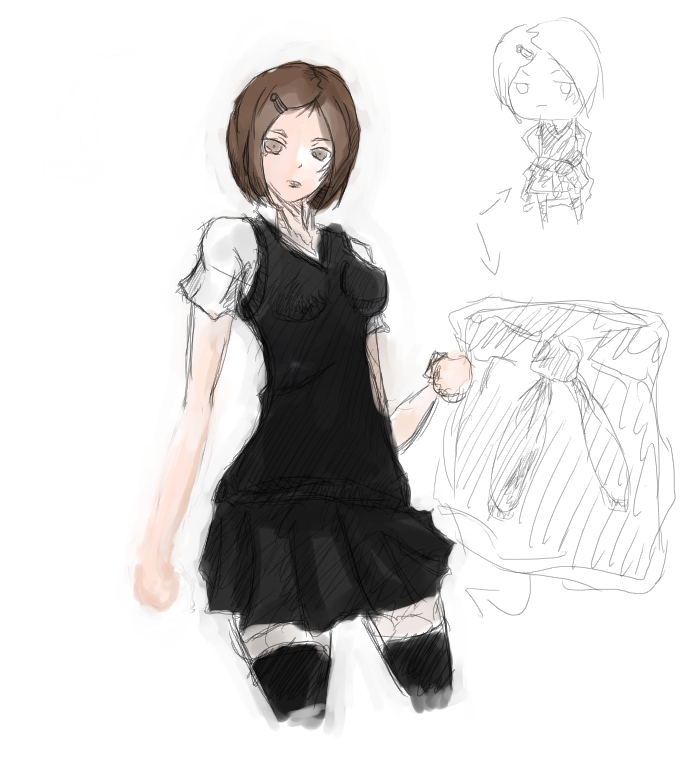 Nodoka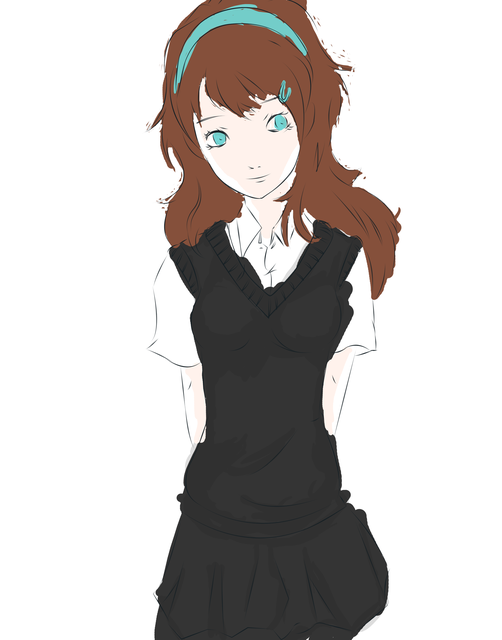 i also have a first draft non final sketch of shin's younger sister (kind of comic relief type character who has a few major roles in the story)
Miki