I've finally (more or less) finished off the first chunk of my Visual Novel, which actually amounts to just the intro and prologue.

It still roughly equates to a beta release, seeing as the prologue is where the story currently ends... but hey... every fortress needs its foundation

I'll be releasing chapter-sized additions to it as they get finished.
The story will eventually consist of a Prologue (finished), three story arcs, and an epilogue.
Taken from my Blog:*shameless plug*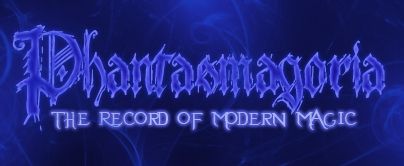 Phantasmagoria.
Noun.
From the French 'fantasme' or phantasm/ghost & '-agorie' or 'production/play'
An optical illusion produced by manipulating light from a special 'magic' lantern. Phantasmagoria, that is what they will call this day. A day when everything changes. When everything taken as fact turns into fiction. A day when everything taken as fiction turns into fact. A day when fantasy and illusion became reality.
A day... when Magic came to the otherwise normal real world.
And slowly, silently, the world goes mad.
A tale of magic revealed to the modern world, and the subsequent chaos that revelation makes, Phantasmagoria stars 'Helena Hollinger' (the girl in light blue pictured above) as she moves through a world in the middle of falling apart. To help her find her way through the chaos, Helena has the fact that her soul has awakened to the memories of its previous life, that of an ancient, pre-historic, hero queen named Azuria. Manifesting as an alternate personality, Azuria aids Helena as the two deal with the powerplays of several powerful 'Phantasms,' or modern magic users, who are trying to carve their will into the crumbling world.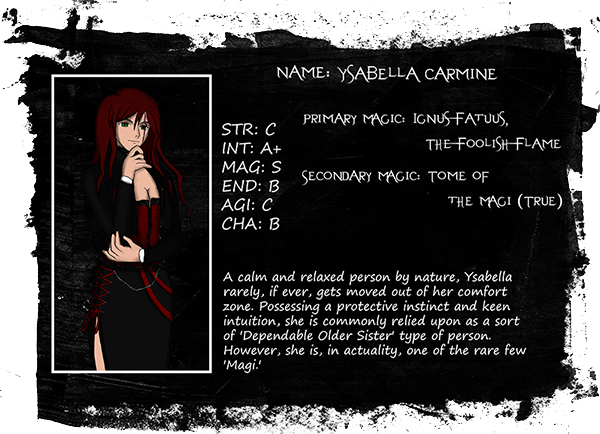 Prologue (complete)
Arc 1: The Firefly & The Raven (in writing)
Arc 2: The Firefly & The Dragon
Arc 3: The Firefly & The Moth
Epilogue
---------
The current build only has the prologue, but can be found here
Download Link:
Note: A pair of fonts (included in the .rar file) are needed for the game, please install them before playing!
Critical hits... err... critiques and opinions welcome.
-Till next time
Mediafire Mirror:
Edits:
3/31/13
: Added a more complete synopsis and some flavor graphics to the posting.
4/2/13
: Ok wow, Was just informed of how screwy some parts of the game were due to lack of the proper font. Thought Novelty exported them but it didn't. New version uploaded with some minor fixes and the inclusion of the necessary fonts.
5/8/13
: General Status update, with some art examples