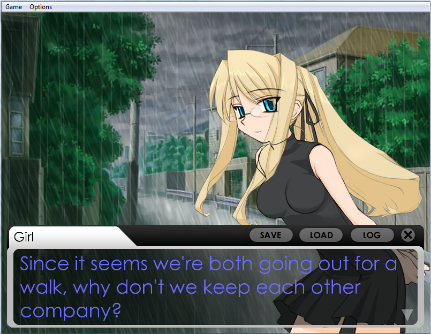 A short, experimental foray into the world of visual novel-ing. As the first VN I've ever worked on, and finishing in less than 24 hours, technically it's not all that great; I lament the fact that graphics originated almost entirely from the original program, some of the sound design is weak, and the alien clunkiness that comes with the prefab interface.
The story, I feel, was the main focus of the piece, and although it lacked some finesse due to adjusting to a new medium, overall it feel sufficient. The title of the piece,
I'll Pretend to Fall in Love in the Dead of Night
, I think, gives enough information without spoiling anything.
You can download it here:
Your feedback is appreciated!