Okay, so, I've been intrigued about making my own visual novel for some years now. First I tried to make some kind of altered versions of my comic plots but that didn't seem to work out too well. Now I finally have some kind of an idea for what kind of story I'll be going for.
I'm not at the point where I can start writing the story yet but I like doing some concept art and training drawing the characters and wanted to show a couple of them. I'll add more when I finish something.
The main character, called Sam.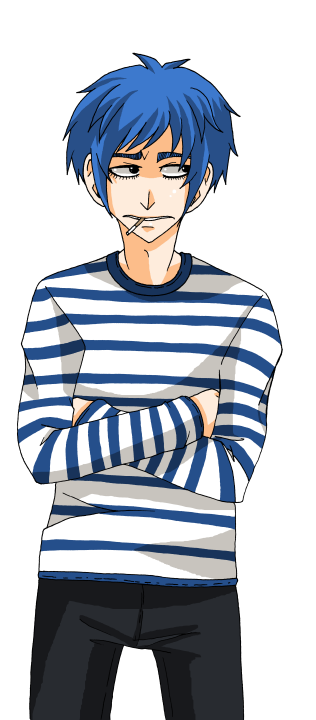 One of the supporting cast.